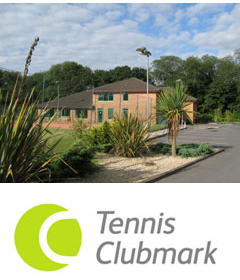 Cheshire County Club of the Year 2013
James Turner - Performance Coach of the year 2013
Ten Floodlit Artificial Grass Courts - tennis for all, throughout the year.
Modern Clubhouse facility.
Full-time Professional Coaches - coaching available throughout the year at times to suit you.
Active organised Junior Section - school holiday tennis camps and plenty of competition.
Organised Senior and Junior Club Nights every week throughout the year.
Micro Sports Hall - hosting a wide range of activities
Friendly Bar and Social events.
Organised competitive tennis - singles and doubles - all year round.
Information provided to all members via Web Site and regular news bulletins.
Online Court Booking.
Discover More - including a brief history of the Club.

Bramhall Lane LTC is delighted to be supporting the Dan Maskell Tennis Trust as its charity of the year for 2013/14